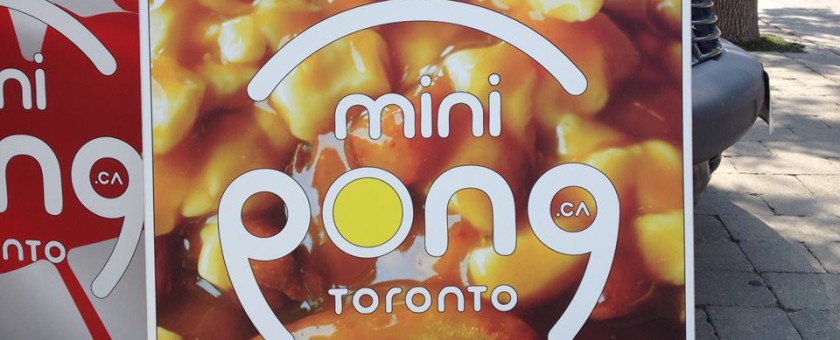 2015 / Nov / 12
CUSTOM BRANDING
Demand for purchase of miniPong Tables is growing so miniPong Toronto is now manufacturing renting and selling tables to the public. Initially miniPong Tables were handmade by Ryan at studio vanGrey. Demand has called us to scale up production. We are now taking orders for delivery.
miniPong is also prime real estate for promotional brand marketing. We apply images on tables with HD graphics overlay. Custom art prints and personalized tables made to suit your needs.
Contact info@minipong.ca for more info!